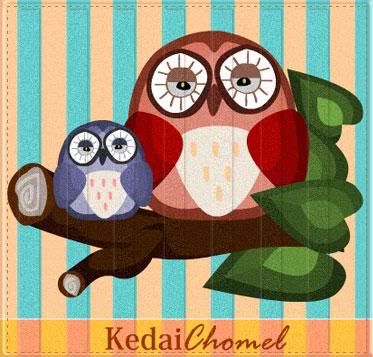 Kedai Chomel is having a giveaway. Click on the banner to know all about it.
I bought my nursing cover at Kedai Chomel after knowing about the existance of the product from Che Yam's blog during my 3rd trimster. I guess I needed it and quickly ordered my nursing cover with a pocket :)
Simpan punye simpan punye simpan, akhirnya bersalin lah juga saya ni pada 1st May 2009. 1st week, terlampau busy dengan berurut lah, figuring out how to get milk out banyak2 lah..belajar cara2 dan syarat2 berpantang lah...So, my nursing cover tersimpan dalam almari. Sampailah 1st outing after pantang. The visit to in-laws baru saya mengaplikasikan nursing cover ni...hehe
Yuni suka menetek/memoteng dalam kereta. Tak kisahlah short distance/long distance. Oleh sebab kereta Grandpa/Ayah semuanya ber-tinted mengikut had yang ditetapkan oleh JPJ, maka xde privacy lah ketika bf Yuni. Especially bila ada bas/lori di sebelah. *maru-mie*
So, masa tulah sarungkan Nursing Cover. Nursing cover yang i beli tuh masih lagi menduduki kedudukan teratas carta penggunaan barang bayi paling efektif sepanjang lepas bersalin...hehe..*Sleepy Wrap pon kalah tau*
Hari tuh masa balik Perak, my mother in law tanyelah, "Itu nak tutup anak dari kena matahari ke?"-hehehe...Yup, satu lagi function is to cover Yuni from matahari terik dalam kereta. Yelah, kereta bertinted berpandukan had yang ditetapkan JPJ (dah 2 kali ckp nih, no offence ye) Yuni pon taklah mengamok, selain tu macam ala-ala selimut plak tuh. Takdelah kena direct air-cond.
Adik ipar i plak, kereta dia bertinted ala2 PM nyer limo...so, dia tak pernah kesah pon kalau nak menyusukan anak pakai cover2 nih. That's why bile dia tengok, dia kata kalau tahu awal2 lagi dia dah beli. Senang nak menyusukan anak kat mana2 pon. *Sayangnye, dia dah xde plan nak ade anak lagi satu...hehe..anak paling bongsu dah nak dekat 1 tahun and dia dah nak start kerja balik pon* Tapi, takpelah, at least dia tahu kewujudannya. Orang yang tinggal di kawasan pedalaman kurang mengetahui pasal nursing cover nih.
Tapi yang paling penting, Yuni dan mama happy :) Ayah pon happy :) Sebab, setiap kali Yuni bf bawah nursing cover nih, dia akan terlelap...mata kuyu...Sebab tak nampak apa2 lagi dah selain Polka-dot-Jelly beans pattern nursing cover.huhuhu...
This is one of the few items yang i recommend to my friends yang sedang mengandung/delivered yang planning nak breast feed anak. An easy solution to bottle handling hassle.